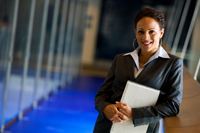 MCC has developed a solid portfolio of intellectual property including proprietary scoring algorithms for standardized item-recall tests and a vast database of detailed clinical outcomes measures.
In addition, we have several patents issued or in process. These patents include:
A method for assigning a numeric index to a pattern of recall;
A method for identifying potential "cheaters" who are cognitively assessed over the phone;
A novel scoring algorithm for an item-recall test;
A method for combining advanced mathematics with models of underlying cognitive processes to effectively:

monitor progression of cognitive impairment
measure treatment effects
assimilate biomarker measures with cognitive measures as a means to achieving a diagnosis

A method for translating cognitive performance onto a scale of functional ability
These patent filings, in addition to the lengthy data collection process upon which our technologies have been developed, provide the company with a defensible IP position and a strong competitive advantage.